---
Our software provides the best monitoring solution for employers, parents, and even personal users who understand the importance of protecting their businesses, personal information and loved ones. Installing iPhone monitoring app is easy and takes only a few minutes. You need to download the monitoring software to the mobile phone that you want to monitor.
You will need to jailbreak your iPhone to get the most out of all of the advanced features. This is required for all iOS devices.
You need to have the target device in your hand. Ensure you have an Internet connection. You will receive a welcome email which contains your download URL, your web account login credentials and user manual. We provide the user manual. The user manual is step by step and each step has the screenshot. Once installed, it will run in the background without any evidence.
iPhone Spyware Detection and Removal
The data is uploaded to your online web account. You can view usage and activity reports from your web account. Simply log in to your Web Control Panel and start spying text messages, call logs, GPS location and any other activities taking place on the target iPhone. The information captured by our iOS spy app is encrypted and sent to a secure web portal.
Use a web browser to browse data, carry out searches, set alerts, generate reports and much more. We design, develop and support all our products since Want to learn more? Click here to see the full comparison chart. You are required to notify device owner that device is being monitored. The most powerful and Hidden iPhone Tracker. A ton of advanced monitoring technology in a single spy app.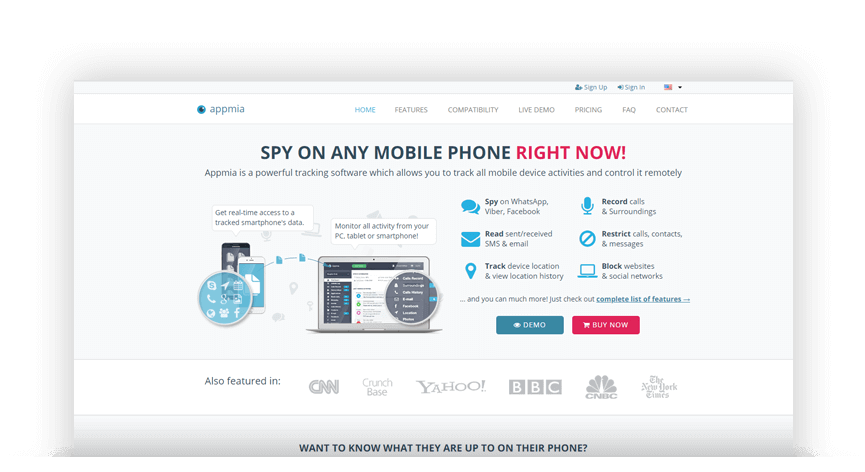 View All Features. Are you ready to face the truth? Available for immediate download. Purchase an iPhone from us. A fully configured iPhone will be shipped to your door within days. Silent Sync Feature. Change Application Settings Remotely. USD Buy Now. Show Features. Money Back Guarantee If for any reason you are unhappy with our product within 10 days of purchase, we will refund your money in full. Is this a single payment? How can I see prices in my currency? Click the subscription length you wish to buy.
Home iphone spy. IndiGo Flight Booking App. Step 3. With this parental monitoring app, you can get remote access to your kid's iPhone. You will be able to track the device using this software even if the user removes the SIM card.
On the next page, you will see all currencies. What happen when it expire? We delete the expired account after 7 days. Do you have a money back guarantee? How Does It Work? What is iPhone Spy Software? How to Install iPhone Spy App? How to Spy on iPhone? There are many iPhone Spy app but only one has the quality that comes with experience. Our spy app for iPhone has over features , which is more than any competing product. Many of these features are unique and cannot be found with any other iPhone spy software.
We give you information, insights, and clues that no one else can. We are the only iPhone monitoring software with real-time call listening. We have a no quibble refund policy.
Read More. My Grandpa has difficulties to find the home.
Secretly Track Someone's Using Your iPhone [How-To]
He gets lost frequently and all family members worried about this. We decided to purchase the cheapest Android phone. Thanks a lot. My son has a classmate has been talking about cutting themselves and sending pictures of their scarred wrists back and forth to each other… all of this just less than two weeks after another Spencerport, NY student committed suicide. I started to use Spyera to keep an eye on both of them and possibly avert another senseless and premature death.
Everything works as expected. Big thanks to Spyera.
It worked for me. I discovered everything I need within a month. I got all recorded phone calls without rooting the target device.
Top 10 Spying Apps for iPhone 12222 [UPDATED].
where to buy spyware for cell phones.
Top 10 iPhone Tracking Apps to Track iPhone Location.
Top 5 Free iPhone Tracking Apps.
Best Cell Phone Monitoring Software | Highster Mobile;
android spy yahoo finance.
I also purchased the computer monitoring version because I did not want to miss anything. I only had difficulties to contact support. Their response time is around hours. It should not be more than a few hours. The rest was perfect. Highly recommended. I renewed my account 3 times. I also like remote the update which is a great feature. When the Wall Street Journal investigated the world of iPhone privacy controls it discovered that, frankly, those controls are about as much use as a chocolate teapot.
Most were using more than one tracker, the average being four per app.
13 Best iPhone (iPhone X) Spy Apps
What data is being collected by iOS apps? Would it surprise you to discover that as well as details of your device such as the model, name and phone number these trackers can grab your email address, the IP address that is allocated to your internet connection and even your precise location at any given time? Everything from music streaming and weather apps, through to news and storage apps are doing it. Maybe Apple should change the advertising slogan to "invading your privacy—there's an app for that.
Of course, it isn't just iOS apps that do this. Android apps are just as bad. However, that doesn't mean that Apple gets a free ride. Especially in light of that "what happens on your iPhone Rumors are rife that Apple CEO, Tim Cook, will try and dampen the flames with an announcement tomorrow June 3 regarding limiting these trackers when it comes to apps in the App Store "Kids" section.
More than one information security and privacy expert have already told me, in off the record conversations, that they think this is unlikely to be workable. So what can you do to stop the tracking yourself? Good question, to which the answer is nothing. If the question had been what you can do to limit the tracking problem, then things are somewhat more positive.
spy app on my iphone X
Just don't expect to be able to stop all the spying, because that isn't going to be doable I'm afraid. This will prevent advertisers from getting usage statistics including search history data. It will also mean you'll see random adverts rather than targeted ones, but to be honest most of the "targeted" ads I see on any platform are pretty random anyway.
While you are in the privacy settings, you may as well turn off location services for apps that you don't want to be tracking your location.